About Nayran
Nayran's public speaking work includes presenting at festival21, International Women's Day, DonateLife and the Department of Human Services. Although she misses Syria, she reconnects with her home country through the flavours she knows and loves and presenting her story and philosophy regarding the power of food to connect people.
Syrian people love cooking and eating. Syrians cook at home and for every celebration. They gather to cook with their neighbours. I was seven years old when I discovered my passion for food, especially for pastry.
Nayran shares her stories and flavours with Australians and hopes that in doing so, she can show them an aspect to her country they may not have otherwise known. Nayran believes that food can connect us and has a passion for feeding those around her. There is no way she will ever let you leave the table until you have sampled some of her food!
Each dish Nayran makes is colourful and inviting, perfect for sharing as a feast with friends and family. Nuts, spices, juicy pink pomegranate and fresh green parsley often adorn the tops of her dishes, both a visual and culinary journey that begins with Nayran's joyful cooking and her enthusiasm for introducing as many people as she can to the flavours of her home country, Syria.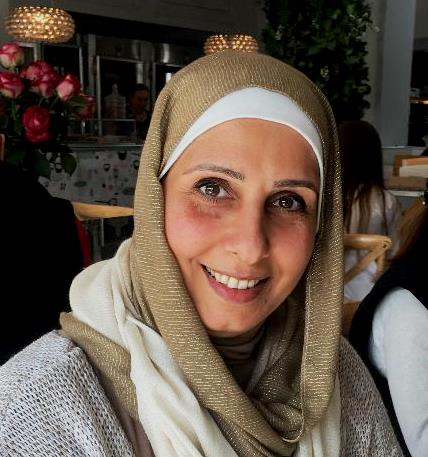 Nayran is actively involved in her local and broader community.
She has a strong commitment to giving back to the country which provided both her and her family with a safe haven.
Her activities extend from volunteering to cook at the Salvos on Christmas Day, being a speaker at festival21 this year, current committee membership on the Brimbank and Maribyrnong Interfaith Network (BMIN).
If you want to know more about Nayran's community engagement, please feel free to contact her for more information.